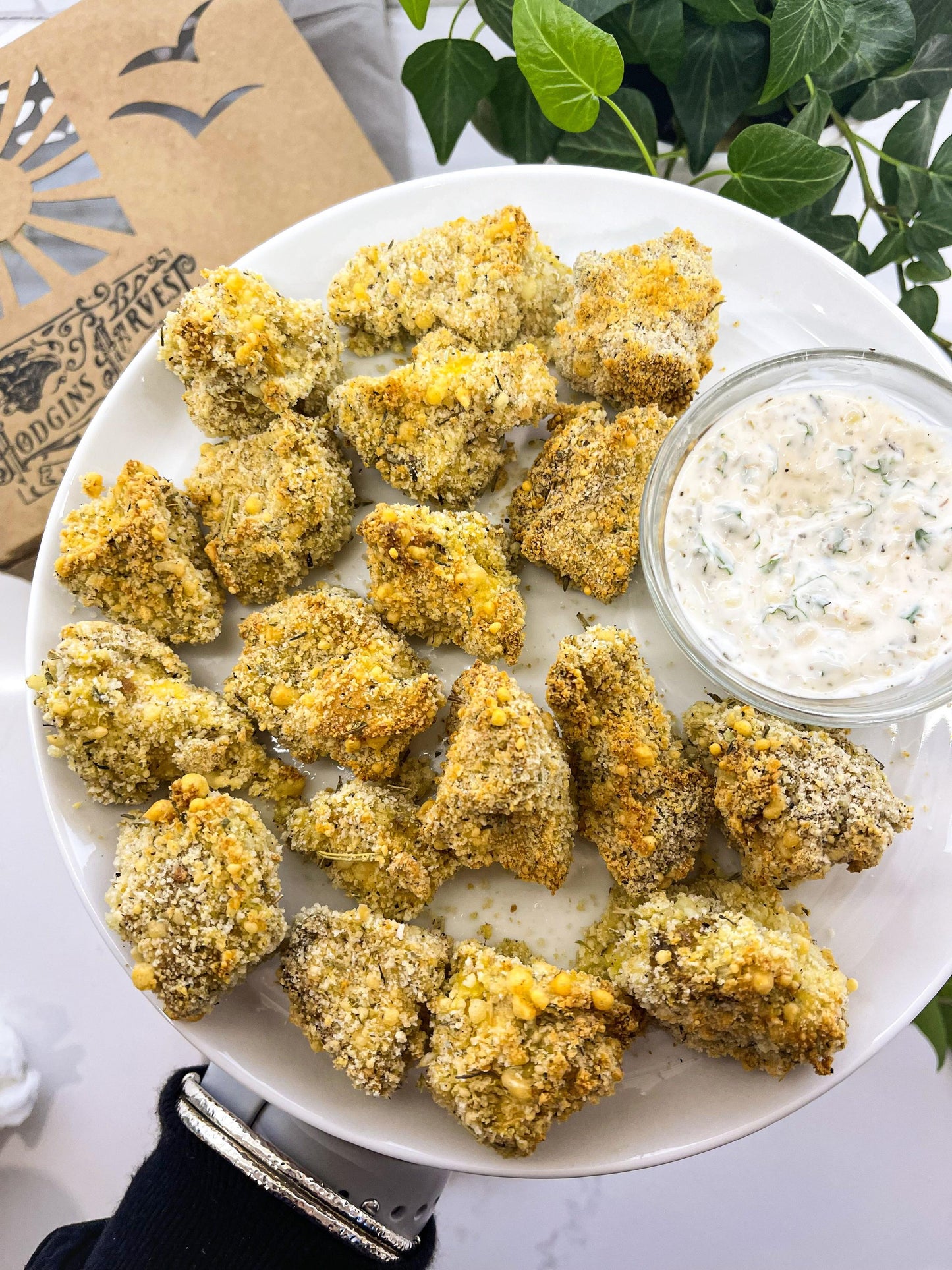 These Lion's Mane Nuggets are super easy to make and are absolutely delicious! They are made with super simple ingredients and crisped to perfection in an air fryer or oven. Complete each bite with a homemade Italian aioli for dipping.

Head to your local farmer's market to find Lion's Mane or get them from us here.


Lion's mane mushrooms are incredible. Not only do they have many health benefits, but the texture is like crab meat and they are slightly sweet in flavor. These air-fried nuggets make for a great meatless Monday "chicken" nugget! They are great dipped in this homemade Italian aioli, ketchup, or your favorite dipping sauce.

To learn more about the many health benefits of mushrooms click here!


Ingredients needed to make nuggets
Italian Aioli
Fresh Basil (or any fresh herb)
Begin by slicing the lion's mane mushroom into nugget size bites. After that, whisk the eggs in a small bowl. In a separate bowl, mix together breadcrumbs, grated parmesan cheese, Italian seasoning, salt, and pepper. Then dip each lion's mane nugget into the egg mixture and then into the bread crumb mixture. Make sure you coat all sides of the lion's mane.

If air frying, line the air fryer with non-stick aluminum foil and air fry the nuggets for 7 minutes at 350F.

If baking, preheat the oven to 450F and line a baking sheet with non-stick aluminum foil. Bake for 5-6 minutes or until golden brown. Flip and bake again for 5-6 minutes.

While the nuggets are cooking, make the Italian Aioli. In a small bowl, mix all of the aioli ingredients together.