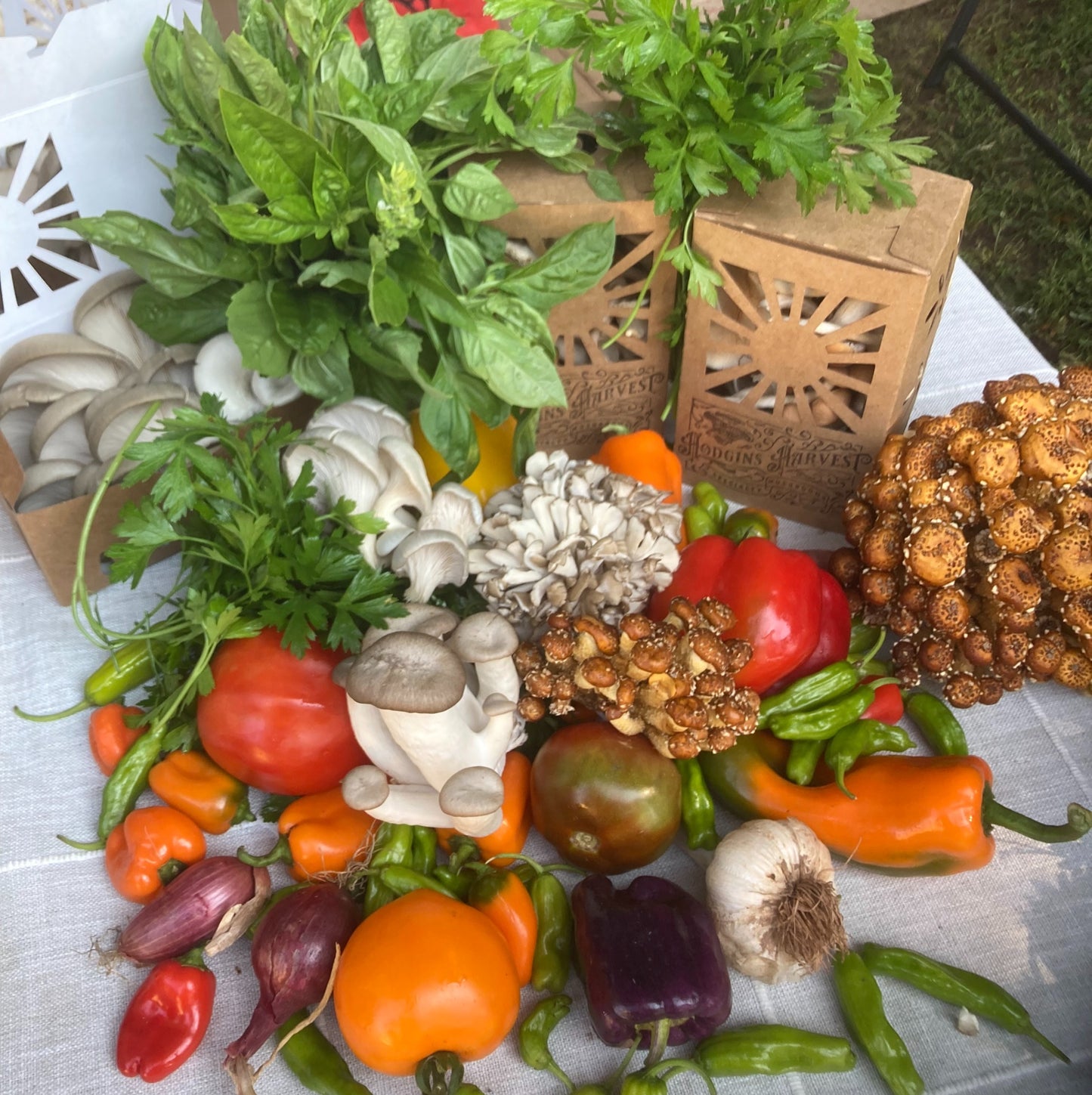 What you need:
1 lb fresh mushrooms (1/2 lb each of variety of your choice)
3 Tbsp extra virgin olive oil + more for finishing
1 Tbsp chopped garlic
3/4 cup sliced shallots or onions
2 cups sliced peppers (red, orange, Italian, Lunchbox, or bell)
2 cups fresh tomatoes, chunked
1 lb pasta of your choice
1/2 cup parsley, rough chop
1/2 cup basil leaves, rough chop
What you do:
1. In a large pan, sauté mushrooms in two batches, using 1/2 Tbsp olive oil for each, seasoning w/salt and pepper
2. When golden brown, remove and set aside
3. Wipe out the pan, add 2 Tbsp olive oil, sauté onions, and garlic until they start to soften (about 5 min).
4. Add peppers, mix in and stir until they start to soften (5-7 min)
5. In a separate pot: start boiling pasta and then drain it about 5 min before it's finished cooking. Reserve 2 cups of pasta-cooking water.
6. Add tomatoes and reserved mushrooms, bring to a boil, then simmer for 2 min
7.. Add pasta and enough reserved water until just covered
8.. Stir constantly, adding cooking water as needed to keep almost covered
9. Stop adding cooking water when pasta is close to tender, mixing as the remaining water thickens to coat pasta, turn off the heat
10. Add basil, parsley, and a drizzle of olive oil, check the seasoning for salt and pepper
Serve immediately with a nice pecorino-romano or parmesan. Enjoy!